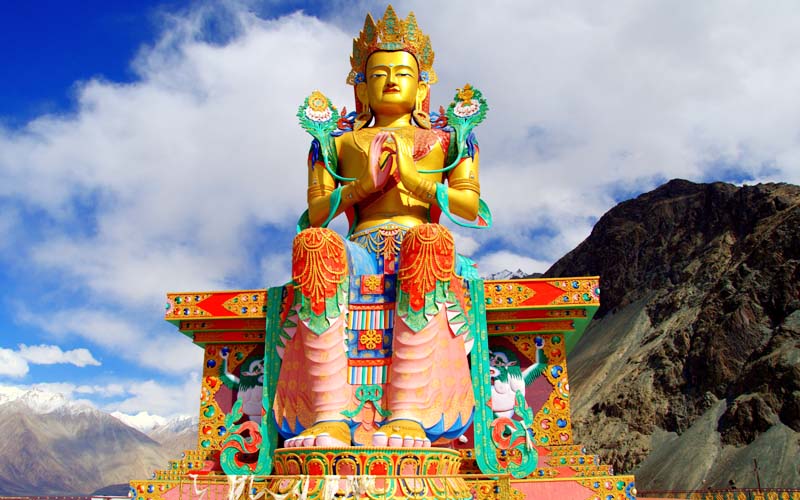 Top Buddhist Tourist Places in India
India is the land of spirituality with a lot of many cultures and traditions; one can visit this land on a spiritual journey that will totally transport you into a wonderful world of peace and tranquility. The land of Buddhism, it is said that Lord Buddha had walked on this land, preached his teachings to people of India and India is said to be the land where Lord Buddha attained Mahanirvana that happens to be one of the major Buddhist tourist places in India. One can visit India to witness the various destinations in India that have a lot of Buddhist significance. In case, you are looking for some peace of mind and want to connect yourself to your spiritual self then India is one of the best places to visit. We have compiled a list of the top Buddhist tourist places in India that will not only connect you to the divinity but to your own self in a much better manner.
BEST BUDDHIST TOURIST PLACES IN INDIA
Gaya
Gaya is famous for being the place where Lord Buddha attained enlightenment under a Pipal tree in this place. This place is approximately 100kms from Patna. Being on the bank of the River Phalgu, this city got its name from the demon called Gayasur. Being touted as the most important place of Buddhist pilgrimage in India, this one has pilgrims visiting from all over the world. One can pay a visit to the famous Maha Bodhi Temple, the Vishal Buddha Mandir that will let you witness a large statue of Buddha that is a major tourist attraction. Also, there is a Pipal tree that one can find on a huge platform; it is believed that this tree is the real offspring of the actual tree under which Lord Buddha attained enlightenment.  This place needs to be included in Buddhist pilgrimage tour packages India.
Sarnath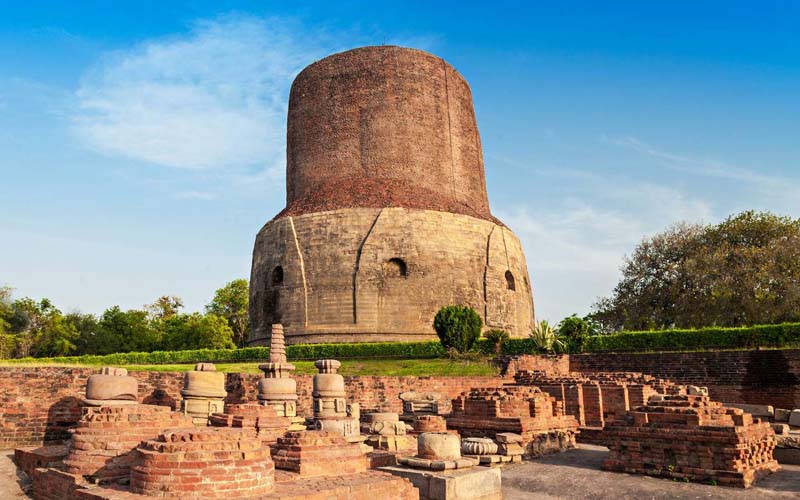 Sharing proximity to the spiritual capital of the nation, Varanasi, Sarnath is famous to be the place where Lord Budhha delivered the first sermon post he attained enlightenment. This is to date, one of the most popular Buddhist places in India. Also, a major attraction is the stupa that was constructed here by the famous King Ashoka, other than that, you need to include in your itinerary, the famous Chaukhandi Stupa, Dhamek Stupa, Mulagandha Kuti Vihar, Sarnath Museum, etc.
Sravasti
Known to be the capital of ancient Kosala Mahajanapada, Sravasti happens to be another famous Buddhist destination that invites pilgrims from all over the world. This is the place where Lord Buddha actually delivered his preaching for 24 long years. One can also find many age-old stupas, monasteries and temples being here that are some of the most famous Buddhist temples in India. Also, other famous places to visit here are Sahet, Mahet, Swayambunatha, etc. Also, don't miss out on the famous World Peace Bell that is said to be established here by the Japanese devotees on India Buddhist pilgrimage tour.
Ladakh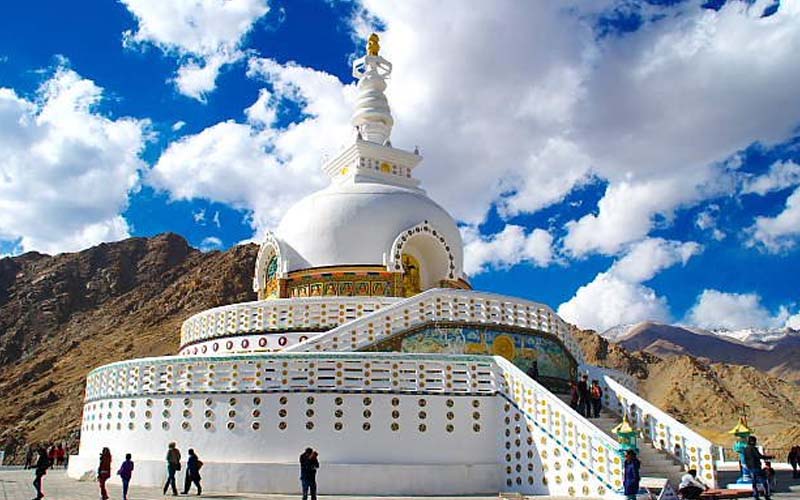 Known for its beautiful paths, mountains, and gorgeous landscapes, Ladakh is truly a sight to behold. One can witness the influence of Buddhism in Ladakh as well as you visit the ancient monuments, oral literature, monasteries, art forms, fairs and festivals that totally give the influence of Buddhism in Ladakh.  The most famous monasteries in Ladakh happen to be Hemis, Shey, Diskit Monastery, Thiksey Monastery, Spituk, Alchi, Lamayuru, Phyang etc that has to be visited on Ladakh spiritual tours from Delhi.
Sikkim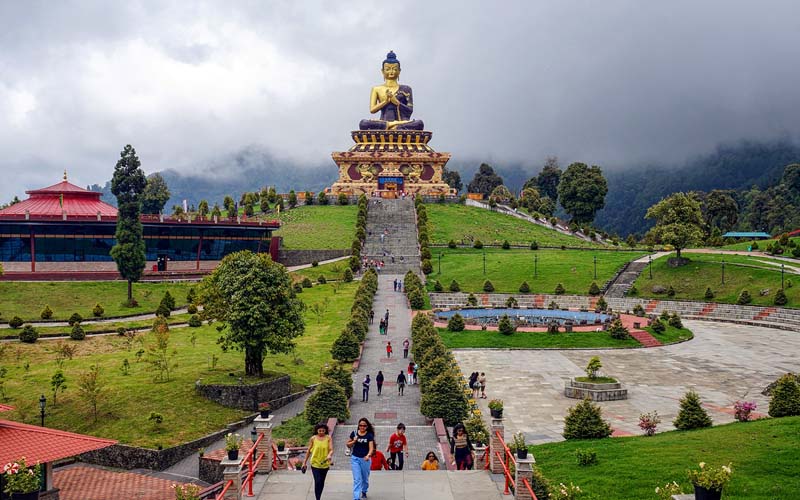 A famous Buddhist destination, Sikkim has more than 200 monasteries that belong to the Nyingma and Kagyu order, as you unravel Sikkim, you would find the local culture being heavily influenced by Buddhism.  Though Lord Buddha never visited Sikkim but his words linger here and have changed the face of this place making it a popular place to visit on Buddhist tour packages from Varanasi. The famous monasteries in Sikkim are Pal Zurmang Kagyud, Rumtek, Enchey, Pemayangtse, Phodang, Phensang, Tashiding, Labrang, Tsuk-La-Khang, Ralong, Dubdi etc that happen to be Important Buddhist places.
So, embark on a spiritual journey to attain enlightenment as you book Buddhist tour packages India so that you experience peace and tranquility that will get some soothing touch to your life. Click here for more packages – www.tripkashi.com.
Recent Post
Top 6 Things to Do in Chitrakoot Tour
Travel Guide to Varanasi to Make journey Unforgettable – Kashi yatra from Chennai
Top 7 Places to Visit in Kashi Yatra from Bangalore
Tourist Places Not To Be Missed In Sarnath Tours from Varanasi
Best tourist places in Gaya To Visit in Gaya Trip
Important Fairs and Festivals in Varanasi
Shop Local Souvenirs as a Remembrance and Heritage Walk Tour Varanasi
Set Free your Soul on Ghats Of Varanasi
Savor The Food You Can't Afford To Miss On Streets Food in Varanasi
All you need to know about the Holy City of Varanasi
Chitrakoot Tour, Perfect Blend of Serenity, Culture, and Divinity
Visit Ram Bhoomi, Ayodhya- an important pilgrimage in India
Best Places to visit for Ayodhya Tour