Best Places to visit in Varanasi
Being touted as the unofficial spiritual capital of the nation, Varanasi is totally a delight for the spiritual upliftment that it provides. Famous for being the land of temples, the city of Lord Shiva promise a lot of inner peace and tranquility on Varanasi tour packages from Delhi all inclusions. Find some of the most enchanting ghats that provide a lot of rest to your inner chaos.
What is the best time to visit Varanasi?:
The most ideal time to visit Varanasi is from October to March as there is a five-day festival named Ganga Mahotsav that is celebrated here every year in November.
How can you reach Varanasi?:
One can reach Varanasi via:
Air: The airport that connects Varanasi to other parts of the nation is Lal Bahadur Shastri International Airport.
Rail: The major railway station in Varanasi happens to be The Varanasi Junction railway station that connects it to all the major cities.
Road: One can avail the buses from Delhi and nearby cities in Uttar Pradesh.
Assi Ghat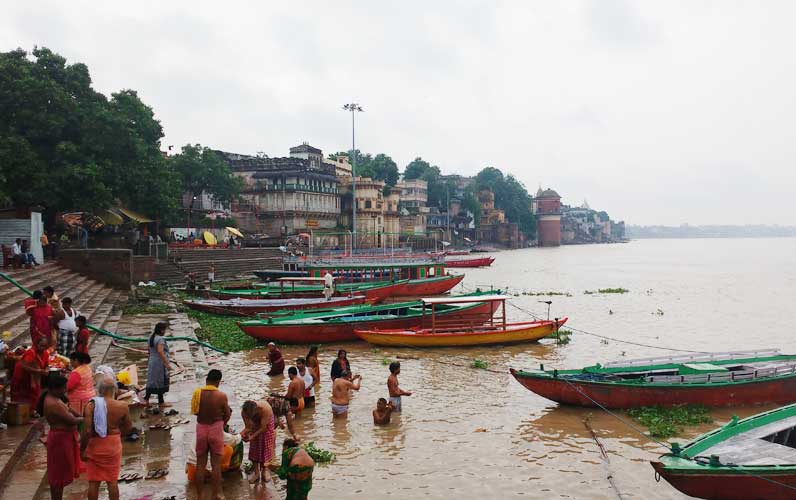 A major religious hotspot in Varanasi, this one is a major religious site that cannot be missed in Varanasi. This ghat is dedicated to Lord Shiva where one would worship the huge lingam that is under a peepal tree. This is one vibrant space that is always bubbling with activities and totally reflects the ancient charm of Kashi on Varanasi city tour package. The evening aartis here are pure joy that will totally transport you into spirituality.
Dashashwamedh Ghat
The most famous place to visit in Varanasi, this site is one of those main ghats in Varanasi that is on the Ganges river, experience spiritual awakening being here. It is said that Lord Brahma had sacrificed 10 horses while doing a yajna here that made this place get its name which makes it a sure shot inclusion on Varanasi tour itinerary. This is one of the most major tourist places in Varanasi. Your visit to Varanasi is incomplete without visiting this ghat. This place is also famous for the Agni Pooja or Ganga aarti that happens here every evening.
Kashi Vishwanath Temple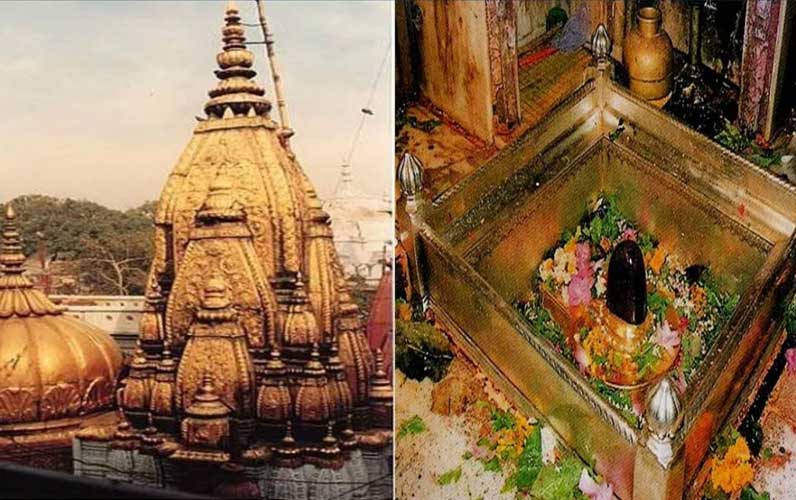 Kashi Vishwanath Temple is one of the most major religious places in Varanasi. This temple has Lord Shiva as the main deity and there are 12 Jyotirlingas that one can find being here, this temple has also been mentioned in many Holy Scriptures on Varanasi tour packages from Bangalore. Also there are many smaller shrines that one can find in the Vishwanath Galli.
Tulsi Manas Temple
If you are thinking of including some sightseeing places in your Varanasi itinerary then Tulsi Manas Temple should be a major inclusion to your Varanasi itinerary. As per the legends, this place is said to be the one that had Tulsidas write the Hindu epic which was written in an Awadhi dialect of the Hindi language. This temple was said to be funded by the Birla family and is a beautiful spectacle in white marble that was constructed in the year 1964. Also, read the verses and scenes from Ramcharitmanas that are on the mandir walls.
Gyan Vapi Well
The Gyan Vapi well is one wonderful site that is in the Gyanvapi Mosque that was constructed by the Mughal emperor, Aurangzeb. This well was built after the Kashi Vishwanath Temple was demolished by him. Gyan Vapi Well was considered to be even more sacred than the Ganges and is an important pilgrimage spot that also has the Shiva lingam.
Ramnagar Fort & Museum
This fort and museum is just opposite to the famous Tulsi Ghat and happens to be a crumbling ruin that needs restoration and was constructed in the eighteenth century. Enjoy a really splendid and magnificent sunset that one can witness from the Ramnagar Fort that is one of the major Tourist places in Varanasi. Ramnagar fort and museum also houses a vintage museum that will let you witness the rare collection of old American cars; find the medieval costumes, ivory works, huge astronomical clock etc. This place is open from 10 am to 05:30 pm.
So, these are some of the most amazing sites that one can witness while being in Varanasi on an IRCTC tour packages from Hyderabad to Varanasi that will totally leave you spellbound as you unravel the ambience of spirituality and divine interventions.
Recent Post
Top 6 Things to Do in Chitrakoot Tour
Travel Guide to Varanasi to Make journey Unforgettable – Kashi yatra from Chennai
Top 7 Places to Visit in Kashi Yatra from Bangalore
Tourist Places Not To Be Missed In Sarnath Tours from Varanasi
Best tourist places in Gaya To Visit in Gaya Trip
Important Fairs and Festivals in Varanasi
Shop Local Souvenirs as a Remembrance and Heritage Walk Tour Varanasi
Set Free your Soul on Ghats Of Varanasi
Savor The Food You Can't Afford To Miss On Streets Food in Varanasi
All you need to know about the Holy City of Varanasi
Chitrakoot Tour, Perfect Blend of Serenity, Culture, and Divinity
Visit Ram Bhoomi, Ayodhya- an important pilgrimage in India
Best Places to visit for Ayodhya Tour