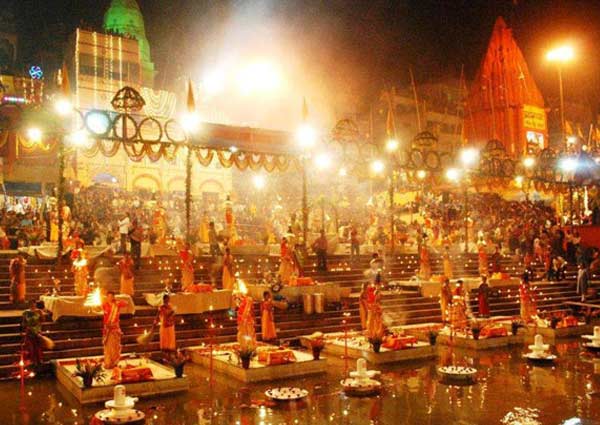 September 6, 2019 by admin
Kashi- Older Than History and Home Of Legends
"Older than history, older than tradition, older even than legend, And looks twice as old as all of them put together" – Mark Twain
The holy and oldest city of India, Varanasi, also known as Banaras and Kashi is a city of Moksha since ages. Known for Ghats, Banaras Hindu University, silks paan, Shakti Peethas, and 12 Jyotir Linga, it is also a city renowned for legends. Being the prime center of Bhakti movement, having a long list of Muslim rulers, home of Banaras Hindu University, a Spiritual Tours Kashi is must once in a lifetime. Before you plan to take a Kashi day trip, take a look at the list of some famous legends of Kashi.
Saint Kabir Das
There is no such evidence or the fact of when this great legend was born but as per some contemporary lore which leads historians to state that Saint Kabir Das was born in the year 1440. According to the lore, He was born in Lahartara village of Varanasi to a poor widow who left him with the fear of castigation. Later, he was found by Muslim couple named Nima and Niru, brought him to home as they didn't have their child. He was born Hindu and brought up by a Muslim family. For livelihood, he was trained to weaving traditionally. When he grew older, he went to St. Ramananda for knowledge where St. Ramananda wasn't accepting him as his follower. It is said that after Ramananda denied from accepting Kabir, he lay down on stairs of Ganga on the river bank and in the morning when Ramananda came to take bath, Kabir came under his feet while Kabir was asleep. Then Ramananda accepted him as a disciple as remorse, as he felt guilty of it. St. Ramananda taught Kabir everything he could to become a spiritual being.
Goswami Tulsi Das
Considered as one of the greatest Hindu saints, Tulsidas is another legend of Varanasi. There is no clear evidence of the birth of Tulsi Das. According to some, he was born in the year 1589 while few say he came into the world in 1532. Tulsi Das was born in Rajpur India to Atmara Shukla and Hulsi. It was in Varanasi that Tulsi Das was blessed by Lord Hanuman and had darshan of deity Sri Ram by his grace. Today, the place is known as Sankat Mochan Hanuman Mandir, situated near Banaras Hindu University and is one of the most famous places of worship. Another temple which is comparatively recent than Sankat Mochan Mandir, Tulsi Manas Mandir has entire Ram Charit Manas by Tulsi Das is inscribed on the wall.
Saint Ravidas
Born in village Seer Goverdhanpur near Varanasi in 1398, Ravidas is another legend of Varanasi. Today, his birthplace is known as Shri Guru Ravidas Janam Asthan. He was born to Mata Ghurbinia and Raghuram who belonged to the leather-working untouchable community. He was a great philosopher, social reformer, poet, and God's follower in the 15th century. Despite being from such background, he spent most of his time in spiritual reaching as a Vaishnava Hindu in Ramananda tradition.
Munshi Prem Chand
Munshi Prem Chand was a famous Hindustani literature and Indian writer who was born on 31st July 1880 in Lamhi village near Varanasi and died on 8th October 1936. Lamhi is near Sarnath, a famous Buddhist pilgrimage tours place where Lord Buddha gave his first sermon. Munshi Prem Chand was a popular writer in the 20th century. His real name was Dhanpat Rai and pen name was Nawab Rai under which he wrote all his writings. He gave approximately 250 short stories, dozens of novels, essays, and translations to the world. Munshi had started his education at the age of 7 in madrasa where he learned Urdu and Persian in Lalpur village. Honoring the birth anniversary of Munshi Prem Chand, three days festival is organized in his birthplace Lamhi by culture department which is the main attraction in the village.
Madan Mohan Malviya
Born in 1861 and died in the year 1946, Madan Mohan Malviya was a great freedom fighter and Indian educationist. He was later recognized as Mahamana for his workings and became the Indian National Congress President. Madan Mohan Malviya is remembered as the founder of one of the great institution in India as well as in the world, Banaras Hindu University. He has been awarded the highest civilian award, Bharat Ratan by the president Pranab Mukherjee in the year 2014. He started his education at 5 in Sanskrit and went to Pandit Hardeva's Dharma Gyanopadesh Pathshala and another school run by Vidhan Vardini Sabha to complete his primary education. He matriculated from Allahabad University and bachelors from Calcutta University. In 1911, he met with Annie Beasant, a British socialist and women's rights activist, and motivated her to work on Hindu University Banaras.
Recent Post
Top 6 Things to Do in Chitrakoot Tour
Travel Guide to Varanasi to Make journey Unforgettable – Kashi yatra from Chennai
Top 7 Places to Visit in Kashi Yatra from Bangalore
Tourist Places Not To Be Missed In Sarnath Tours from Varanasi
Best tourist places in Gaya To Visit in Gaya Trip
Important Fairs and Festivals in Varanasi
Shop Local Souvenirs as a Remembrance and Heritage Walk Tour Varanasi
Set Free your Soul on Ghats Of Varanasi
Savor The Food You Can't Afford To Miss On Streets Food in Varanasi
All you need to know about the Holy City of Varanasi
Chitrakoot Tour, Perfect Blend of Serenity, Culture, and Divinity
Visit Ram Bhoomi, Ayodhya- an important pilgrimage in India
Best Places to visit for Ayodhya Tour